Boeing Completes Dramatic Abort Test of Spacecraft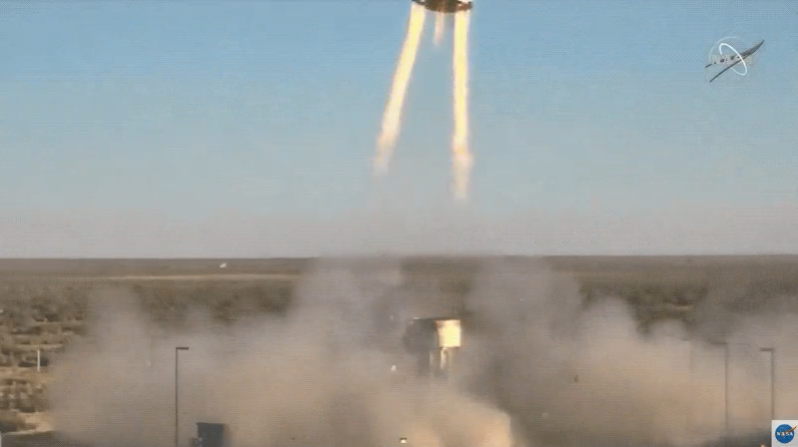 NASA's commercial Crew development program hit an important milestone today following an obviously successful abortion test of Boeing's CST-100 Starliner, where the module reached 650 miles per hour (1,046 km / h) in just 5 seconds.
The interruption test of an unscrewed CST-100 Starliner happened at 7:15 am (9:15 pm ET) today from Launch Complex 32 on White Sands Missile Range in New Mexico. The jet-sized spacecraft reached a height of 4,500 feet, followed by the deployment of its parachutes and a safe landing on the desert floor. Boeing will now carefully inspect the crew module and review all data, but "the first indication is that we have had a successful test," a Boeing spokesman said during the live webcast.
The CST-100 Starliner is Boee's contribution to NASA's Commercial Crew Development program, which aims to restore America's ability to deliver astronauts to the International Space Station – something the Space Agency has not been able to do independently since the commuter program's retirement in 2011. Starliner- the program is years behind schedule, so today's test should produce some intense sighs of relief, both at Boeing and NASA.
The purpose of today's test was to evaluate the reusable spaceship's interrupt system. In the event of a mishap at launch, the abortion system is designed to quickly shake Starliner – and its human passengers – in safety. Today's test did not include a rocket or crew, but in a real situation Starliner would have to pull off this test with a giant rocket exploding underneath. The capsule must be flashless quickly but also reach a safe distance from the release plate.
When the abortion sequence is up and running, Starliner will start four starter motors (LAE). On, LAEs pushes the spaceship away from the launch pad with 160,000 pounds of thrust. The engineers expected the module to reach a maximum height of 1,300 feet (1,370 feet), according to a NASA blog post.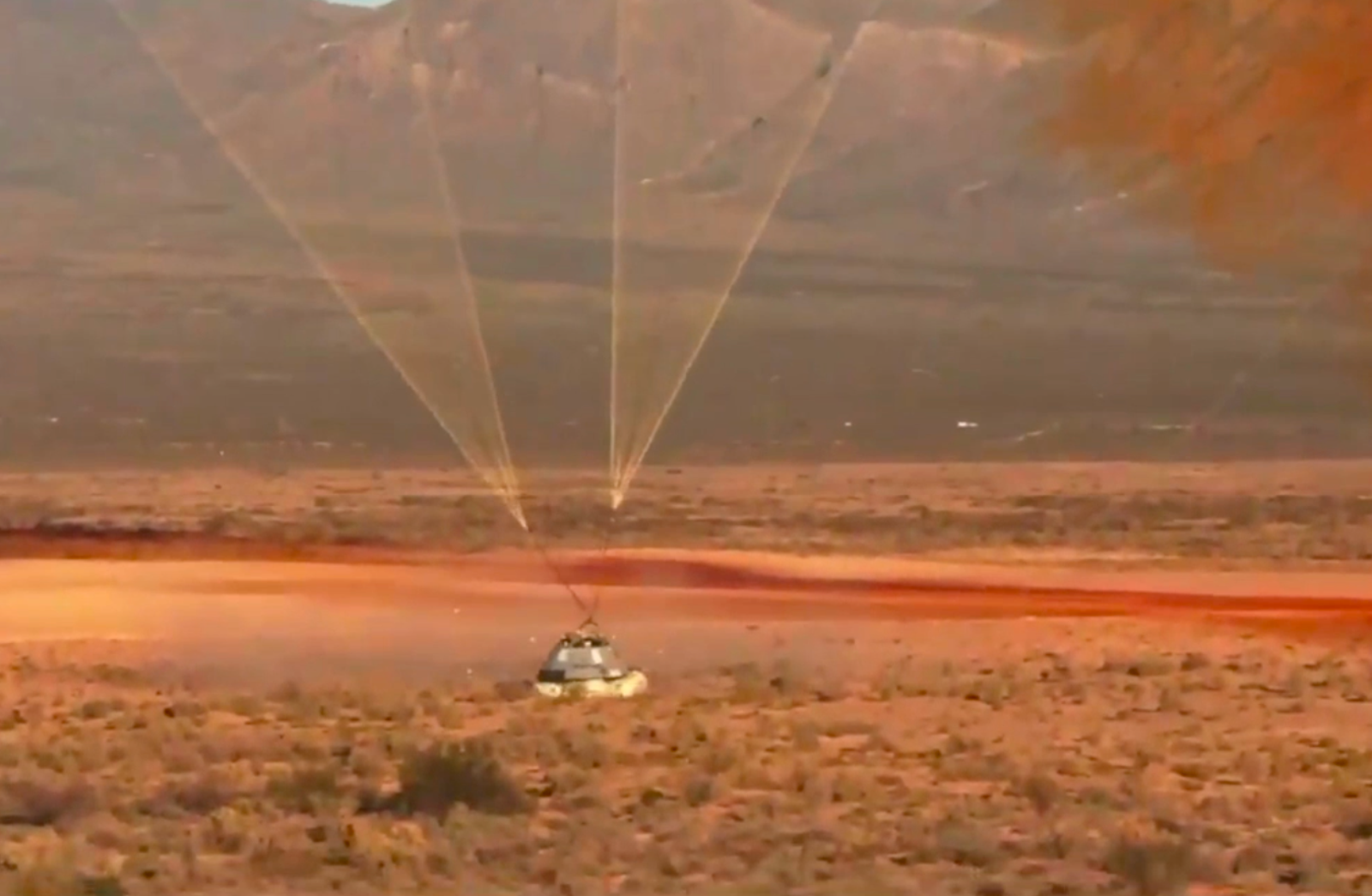 When it was loud, the spaceship used its maneuvering and adjustment trusts to orient the vehicle so that the parachute could distribute. The spaceship pulled out the rise cap and heat shield and then separated the service module from the crew module. The service module, with its 52 engines, was not expected to survive the test, NASA said. When the parachutes were deployed, a series of airbags at the base began to expand to prepare for a soft landing. It all only lasted 90 seconds.
Boeing will now review the test results in detail, including the effects of the launch on a human-like dummy inside the module. The next items on Boeing's checklist include an unrestricted launch of Starliner (possibly later this year), hopefully, followed shortly thereafter by a crew launch, which will probably not happen until 2020.
SpaceX also contributes to NASA's Commercial Crew Development program with its reusable Crew Dragon spaceship. Like Boeing, SpaceX is also behind schedule with its program, with the latest setback being held earlier this year when an anomaly occurred during an engine test at Cape Canaveral Air Force Station. An investigation concluded that the error would require a simple solution, so this program should soon be on the right track again.
Update: 12:15 p.m. ET: Only two of the system's three main display screens distributed during the descent stage. Here's what Boeing had to say about the abortion test and parachute anomaly in a post-test statement:
Today's abortion test was a milestone success for our CST-100 Starliner team, for NASA and for US spaceflight. We will review the data to determine how all systems have been implemented, including the parachute spread. We had an abnormality, not a parachute error. It is too early to determine why all three main screen displays are not distributed, but having two of three successfully distributed is acceptable for the test parameters and crew safety. At present, we do not expect any impact on our planned December 17th. In the future, we will do everything required to ensure safe runway flights with the crew.
Correction: An earlier version of this post misdirected the quote "successful test" from the direct webcast to a NASA spokesman, when it was from Jessica Landa, a Boeing spokesman.