Images of Motorola RAZR appear in FCC documents ahead of press event

We have a very good idea of ​​how Motorola's RAZR 2019 smartphone will look thanks to live image leaks and renders.

Later today, Motorola will announce the existence of the phone, but the FCC has published images of the device from all angles.
First covered by the people of MySmartPrice, the new Moto RAZR has a model number T56XM1. The images shown are from a black device and we wonder how many other colors there could be.
Upon closer inspection of the high screen inside, there is a notch on the top that contains a front camera and a headset for phone calls. The bottom has a thick "handle" just like the original Motorola RAZR folding phone. This handle houses both a fingerprint scanner and a USB-C port on the bottom.
In the closed position, the back of the screen is flush with the thick bottom. The upper back of the screen contains the main camera, the dual LED flash and an external display. The interesting thing is the texture of the bottom half of the phone. We speculate that it could be made of carbon fiber or even Kevlar: Motorola has used the latter in the Droid RAZR line that was launched at Verizon several years ago.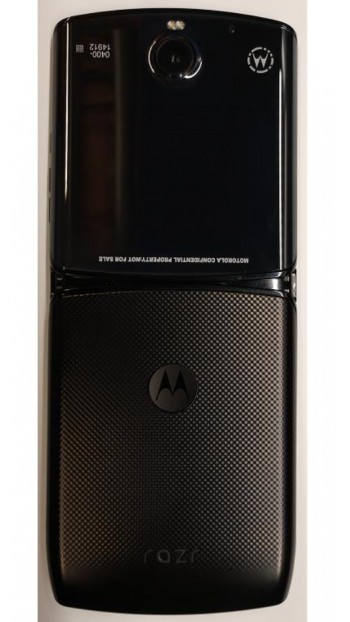 This is the first time we have looked more closely at other angles of the RAZR. The left side of the phone has no buttons, but the right side has power and volume keys. This will be interesting since closing the phone will change position when using the external display. The end caps of the hinge mechanism are also seen here. We wonder how well it is protected from external waste.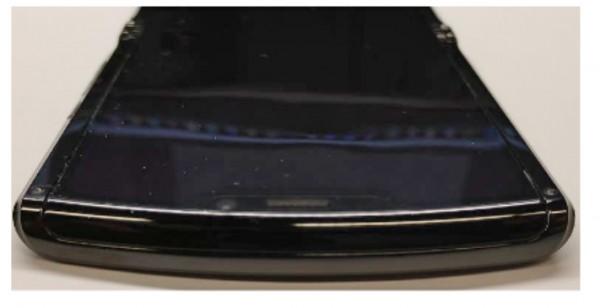 The top and bottom views offer a closer look at the notch at the top. You can also see a fine texture at the bottom of the thick bottom section.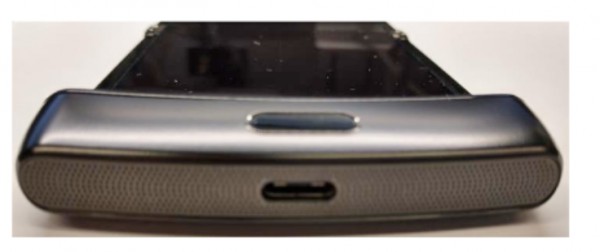 The Motorola RAZR is expected to arrive with a Snapdragon 710 CPU and 4 GB or 6 GB of RAM with 64 GB or 128 GB of storage, respectively. There is also a 2,730 mAh battery, which explains the need for a lower power CPU. Finally, the RAZR is expected to cost $ 1500 and can be exclusive to Verizon for a while.