President Trump Faces 'Lock Him Up' Chants At World Series Baseball Game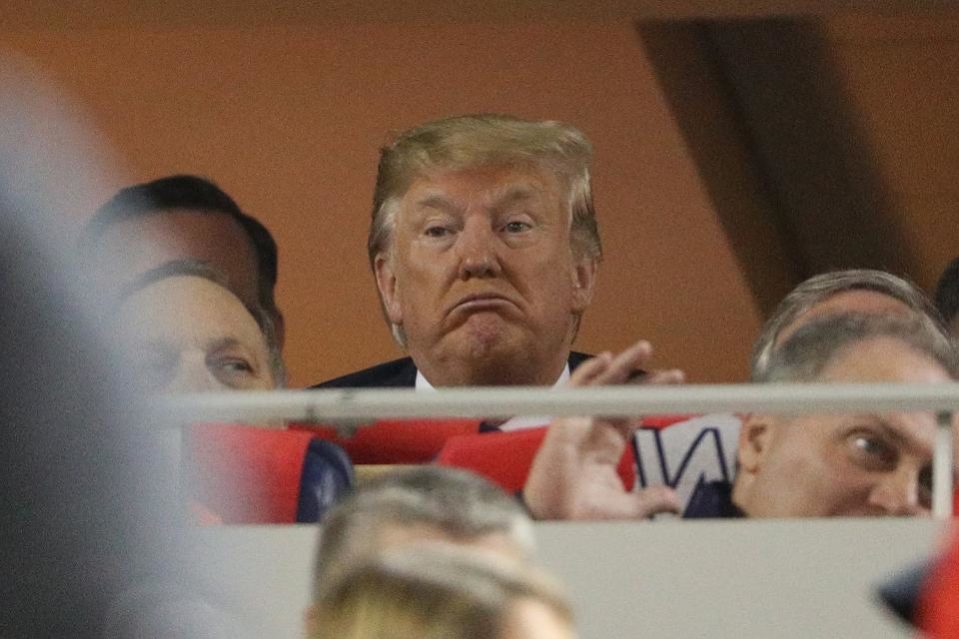 Topline: President Donald Trump met echoing chants about "unlocking him" at the Baseball World Series in Washington, DC, on Sunday, as fans at Nationals Park turned the rallying cry his supporters used to target Hillary Clinton in the 2016 election against Trump.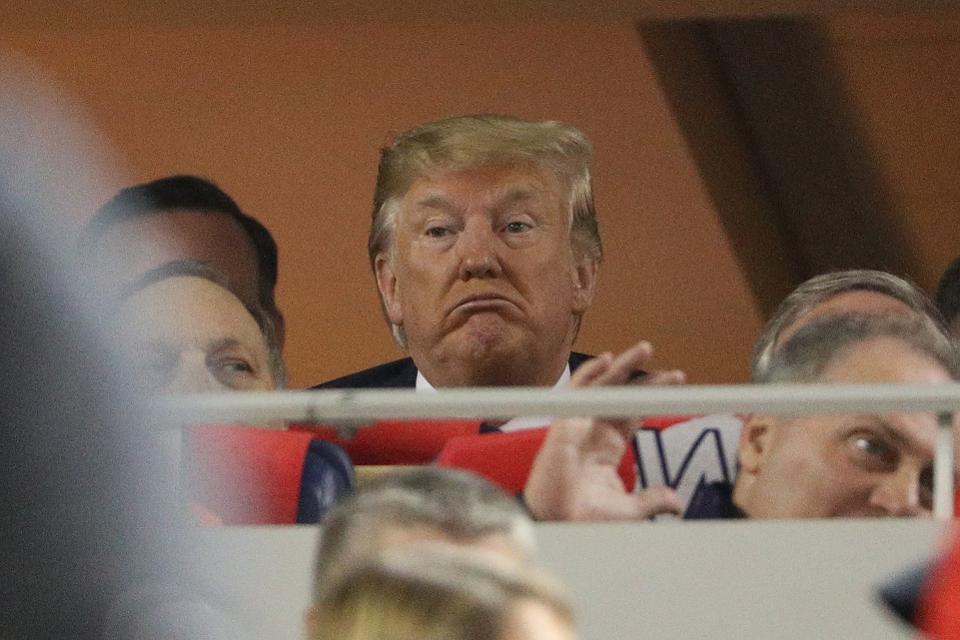 The fans' cheer for the World Series troop honors quickly turned to boos as Jumbotron cut President Trump and his wife, Melania.
According to Bloomberg's Jennifer Jacobs, Trump went silent after the first pitch, which he missed. He was not announced in the speaker and left the eighth inning of the Washington Nationals game against the Houston Astros.
Booing is more or less par for the course for presidents participating in Major League baseball games: George Bush senior and junior, as well as Jimmy Carter, have previously received unfavorable receptions, reports the Guardian.
But the extra songs about "unlocking him" point to the cloud for the investigation that has hung over Trump and his presidency.
Key Background: On the occasion of the 2016 election, Trump supporters would often "unlock her" at his rallies in response to allegations that Clinton misconstrued classified information by using her private email while the secretary of state. An investigation by the Foreign Ministry recently concluded that there was "no convincing evidence of systemic, deliberate misappropriation of classified information."
Surprising fact: Every President of the United States since William Howard Taft has thrown at least one ceremonial first pitch at a baseball game while President aside from Donald Trump.